Plumber St Augustine FL Services
Need plumber St Augustine FL? William has been in the plumbing St Augustine FL industry since he was 18 years old. During this time he came across and took care of every possible plumbing repair and installation issue. His company has been providing 24 hour emergency plumbing services to residents of St. Augustine, FL for over a decade. W. Smith Plumbing is proof that honest, great quality plumbing repair or installation does not have to be out of your budget.
W. Smith Plumbing, LLC is thought after as professional, punctual, detail oriented plumbers St Augustine FL with fantastic fairly priced workmanship. Their plumbing contractors always keep solutions for common plumbing issues on their trucks because they hate wasting your precious time and your hard earned money.

W. Smith Plumbing, LLC provides :
Water Heater Repair and Installation
Bathtub Faucet Repair
Sewer and Drain Cleaning
Shower Valve Repair and Installation
Kitchen Faucet Repair and Installation
Sewer Line Repair or Replacement
Garbage Disposal Installation
Whole House Re-Pipes
Waterline Leak Repair
Custom Plumbing Services
As you know, recommendation of a friend is the best form of marketing, so we would go to great length to earn your business and then earn the privilege of being recommended to your family and friends.
You can always check our plumbing license details on www.MyFloridaLicense.com.
CALL (904) 669-2514 TO SCHEDULE PLUMBING SERVICE OR REQUEST FREE ESTIMATE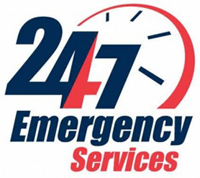 Friendly and Courteous 24 Hour Emergency Plumbing Services – Even at 3AM!
Plumbers St Augustine FL – W. Smith Plumbing offers fast 24 hour emergency plumbing repair services. In the unfortunate event of a leaking water pipe, kitchen or bathroom plumbing emergencies you don't need to worry. To minimize damage caused by major leak we recommend you quickly turn off water coming to your home. Then call us immediately! Even at 3 AM!
As a professional 24 hour emergency plumbing contractors we provide emergency plumbing services for home or a business owners without breaking the bank. Our local emergency plumbing technicians understand very well how important it is to respond to calls quickly. Even a few minutes can cause a lot of damage to your home or business.
Affordable Water Heater Repair and Installation
Properly working water heater is a very important component of a healthy home. Not getting any or even enough hot water could be very frustrating. Our water heater repair or replacement experts will assist you with any type of hot water heater problems. Whether it is gas water heater or electric water heater repair or replacement W. Smith Plumbing will not leave you taking cold showers. We even deal with newer instant or on-demand water heaters. Call W. Smith Plumbing – your plumbers St Augustine FL.
A lot of times water heater replacement is appropriate course of action, but sometimes all you need is water heater repair. We will always let you know what is the right thing to do. Is your water heater leaking?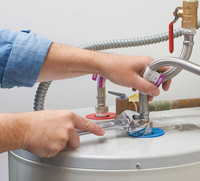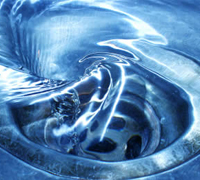 Fast Professional Sewer and Drain Cleaning
W. Smith Plumbing contractors are sewer and drain cleaning pros. We are one of the fastest responding drain cleaning companies in St Augustine, FL. Plumbing contractors with quick residential or commercial sewer and drain cleaning services at very competitive rates. We will gladly take care of your clogged sewer line, clogged drain pipe, clogged shower drain, clogged toilet or your clogged sink drain in no time. Please contact W. Smith Plumbing contractors – great plumbers St Augustine FL.
You want licensed and insured professional drain cleaning company who is known for its integrity and dedication to providing excellent plumbing services with 100% customer satisfaction. W. Smith Plumbing to the rescue!
Please Share Your Great Experience With W. Smith Plumbing!
Great experience during a rough situation! William, came when he said he would and worked to get the job done. Very professional and took care of the problem. I would highly, highly recommend this business and have them saved in my "contacts".

CALL (904) 669-2514 TO SCHEDULE PLUMBING SERVICE OR REQUEST FREE ESTIMATE